Whole of tinseltown is abuzz with the news of Ekta Kapoor hiring Raam Gopal Verma to direct a new movie.It is going to a romantic comedy.Balaji Films,the banner under which Ekta Kapoor produces her movies,has reportedly paid Ramu a whooping sum of ten-crore rupees to get him on board.It's a different matter that most of that 10 crores consist of fake 1000 rupee notes circulated from a certain amiable and friendly neighboring country of ours.Ramu has twitted about it in frustration ,calling Ms.Kapoor as Fake-ta Kapoor.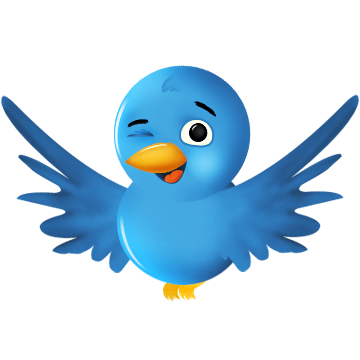 Ramu loves me!!!!!
Ms.Kapoor, on the other hand ,has been unavailable for comments.But if the insiders and the grapevine are to believed,then the movie is still definitely on.
It will star Himesh Reshammiya,Tushar Kapoor(
now why ain't I surprised at this one
) and Harman Baweja.Celina Jaitley has been roped in to play the female lead.The movie has been tentatively titled '3 IIT-iots'.
The threesome of Himesh,Tushar and Harman are going to play 3 IIT-dropouts who decide to open a IIT coaching centre of their own.Digitial gimmickry to the tune of 10 lakhs is going to be used to make the 3 look like actual 18-20 year olds to lend credibility to the movie.Hollywood technicians who have worked on critically acclaimed animated movies like the Lice Age trilogy and Kung Fu Funda have been brought down specifically for this purpose.You haven't heard the names of these movies,neither have I.Duh!!!!Critically acclaimed movies are like that.Deal with it!!
Celina is supposed to be the Maths teacher in this coaching institute who all the 3 lead actors have an eye on.This being a spic and span, sanitized,clean,family entertainer and all, Celina will only bare her assets at every 15 minute interval.Himesh will do the music for the movie.For free,of course.That is how he landed the hero's job in the first place.
When are they ever gonna stop milking free songs outta me,dammit!!!!
There is supposedly a scene in the movie where the villain threatens to chop off Tushar's and Harman's balls (
unmistakably a Delhi Belly inspired brainwave
) until and unless Himesh croons for 5 minute straight in a non-nasal voice.This being an unachievable feat for the nasal crooner,rumours are afloat that Himesh has roped in his old time friend Sonu Nigam to dub for this critical scene.
Needless to say,Ekta Kapoor hit upon this extremely novel concept after witnessing the Chetan Bhagat-NarayanMurthy twitter-tiff about the degrading quality of IIT-ians, and about how IIT coaching centers are somehow responsible for that.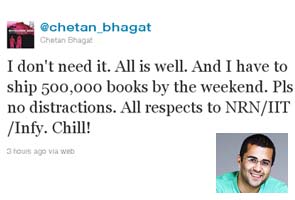 Aamir Khan is rumored to do a cameo in this movie as his character from 3 Idiots-Rancho.It will be shown how Rancho actually got admitted into ICE(Imperial College Of Engineering-The IIT-Knock Off which 3 Idiots used) by studying in the coaching institute opened by the trio of our heroes.Supposedly,this coaching institute was the one which taught him all about the 'All-Izz-Well' philosophy.
Chetan Bhagat is planning to drag Ekta Kapoor to court now too,claiming his book Five-Point-NoOne to be a creative inspiration for 3 'IIT'-iots.In his latest twit he writes,"Not satisfied with making movies on real life thugs and porn queens,Ekta Kapoor is now encroaching on the hallowed territory of Indian engineering education system as well.Hell,that's my territory and my territory alone.Lay off your Dirty Pictured hands,you buggers!!!"
Once again,Ekta Kapoor is unavailable for comments.Last time the shutterbugs spotted her,she was doing some
Havan
in a temple for Tushar's success in Bollywood.
Knock Knock Knocking on Havan'sDoor